R&D and Technology
On the theme of new "potential"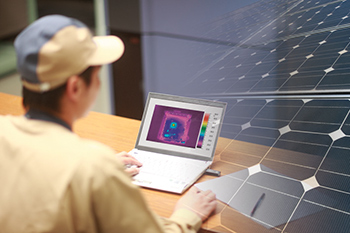 New reliability testing is necessary for innovative technology to attain the reliability.And, to evaluate innovative products, new testing and inspection methods are used. ESPEC has proposed testing methods, devices, and systems that meet these new needs via solutions comprised of "innovative technical development" and "creative new products."
For example, establishing reliability is one of the most important technological issues in the fields of electric vehicles,self-driving vehicles, IoT (Internet of Things). ESPEC is participating in joint research activities with universities and other companies research on new testing technologies such as HALT and working on the development of testing methods. We are also involved in standardization activities for environmental testing in the fields of automobiles and electronics as well as promoting international standardization for testing in conjunction with government agencies and industrial associations. As seen with such industrial-government-academia joint research, our approach for R&D varies according to the specific theme. One of the characteristics of our R&D is understanding what our customers do, sharing in their problems, and providing proposals to resolve those problems or issues. Amidst intensifying global environmental issues, we are working on the development of environmentally friendly products, such as those with frozen technology using chlorofluorocarbons with low global warming potential, etc. in addition to the effort to make our products more energy efficient.
We also have developed "Test Navi," which is a website that specializes in information on reliability technology, to provide our customers with information on the latest technology. The number of members registered with this website has reached 16,429. This is how R&D at ESPEC always aims to be as progressive as possible even in the newest fields in order to open up a new future.
Kobe R&D Center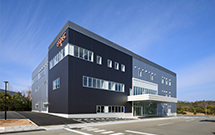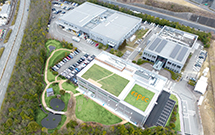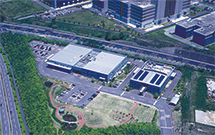 This center engages in technology development and new product development as the base of our R&D activities. The biotope on the premises features a natural ecological system native to Kobe and is used as a place for local children to learn about environmental preservation.
We also have been acclaimed for our work in energy efficiency and received awards for the environment-friendly work of our offices such as the installation of solar panels on our office roofs. The facility also features an adjoined Kobe Test Center that provides commissioned testing services.
Year operations started: 2001 Total area: 31,911m²
Kobe R&D Center
Access Map
5-2-5 Kanokodai minamimachi, Kita-ku, Kobe 651-1514, Japan
TEL: 81-78-951-0960
FAX: 81-78-951-0967