Total Solution
Total Environmental Test Solutions
ESPEC is a one-stop source for a variety of products and services.
Test Planning
Since 1983, ESPEC has been providing laboratory testing services and accumulating a steady track record of achievements. Our extensive experience and expertise enable us to assist clients in conducting reliability tests.We are able to propose suitable test methods for obtaining impartial test results, by assisting with all areas of testing from planning and procedure design to evaluating post-test samples.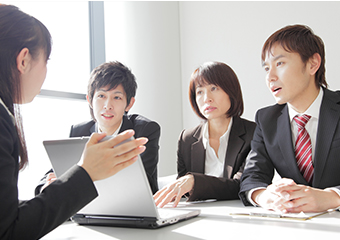 Product Lineup
Laboratory Testing Services
ESPEC provides a comprehensive range of client reliability test services, drawing on our many years of experience and an extensive track record.As well as selling environmental test chambers, ESPEC has a long history of environmental test research and test method development.Drawing on this extensive experience and track record, we assist clients with reliability tests, quality evaluation tests, development tests and safety tests.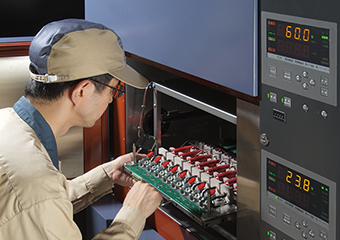 Maintenance
Failure diagnosis is performed using the data recorded when the alarm actually occurred.