ESPEC rated B for the second year in a row in the CDP Climate Change Report 2021
Jan. 5, 2022
ESPEC CORP. (Head office: Kita-ku Osaka City, President and Representative Director: Masaaki Ishida) was rated B for the second year in a row in the CDP Climate Change Report 2021 published by the international non-governmental organization CDP.
CDP is an international non-governmental organization headquartered in London. They survey climate change, conservation of water resources, forest preservation, and other environmental measures taken by cities and corporations, and make their evaluation results available to investors. Worldwide, there are some 590 investor organizations (with 110 trillion USD in total assets) from whom CDP received disclosure requests. In the 2021 climate change survey, the climate change measures of more than 12,000 companies around the world were ranked in a system of eight grades (A, A-, B, B-, C, C-, D, and D-). The ranking was based on an evaluation from the perspectives of goal setting, business strategy, recognition of risks and opportunities, and disclosure of greenhouse gas emissions. This was the second year that we voluntarily responded to a CDP climate change survey (last year being the first), and we were given the third highest grade of B.
Under our company's 7th Mid-Term Plan on the Environment (for implementation between FY 2018 and 2021), we have established Combatting Climate Change as one of the key themes, and we are proactively making efforts to develop and provide environmentally-friendly products, reduce CO2 emissions in our business activities, introduce renewable energy, and so on. By April 2021, we were able to switch over to renewable energy accounting for roughly 70% of our total energy usage throughout the ESPEC Group. In this way, we have been able to provide all laboratory testing services at five testing laboratories around Japan powered by 100% green electricity—the first time this has been achieved in Japan.
Going forward, we will continue to promote climate change countermeasures, in addition to proactively performing information disclosure through CDP, sustainability reports, and so on. Through our business activities, we will contribute to the realization of a sustainable society.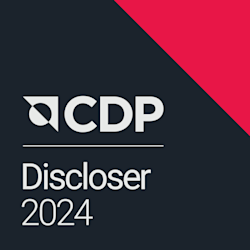 Contact Details:
Corporate Communication Department ESPEC CORP.
TEL:06-6358-4744 FAX:06-6358-4795
E-MAIL:ir-div@espec.jp