ESPEC Wins "iF Design Award 2016" for its Bench-top Type Temperature (& Humidity) Chamber SH/SU Series
February 15, 2016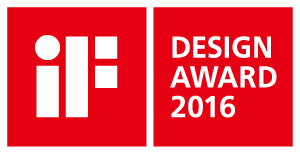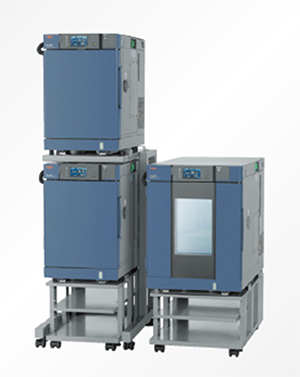 We are honored to announce that our "Bench-top Type Temperature (& Humidity) Chamber SH/SU Series" has received an iF DESIGN AWARD 2016 and that we are among the winners of the renowned iF label. The number of competitors was huge: the international high-profile jury assessed 5,295 entries from 53 countries in order to determine who would receive this coveted seal of excellence.
Our "Bench-top Type Temperature (& Humidity) Chamber" was entered in the discipline Product / category Industry / Skilled Trades.
The iF DESIGN AWARD has been recognized the world over as a label of design excellence since 1953. The iF logo is an internationally established symbol identifying outstanding achievements in design. The iF DESIGN AWARD is one of the worldwide leading design awards. Products are rated on uniqueness, innovation, aesthetic appearance, brand value, usefulness and eco-friendliness as well as performance and quality.
ESPEC Bench-top Type Temperature (& Humidity) Chamber provide high performance and user friendly operation with Ethernet access for remote control on a minimal footprint. All models are designed for the ultimate in testing flexibility, enabling easy installation anywhere. Also this is designed for integration with other test equipment to make a complete test stand by connection through compact terminal panel. Furthermore, a variety of options are available to meet various customers' testing needs. This series are widely sold to countries all over the world with good reputation.
* ESPEC's bench-top type temperature (and humidity) chamber received a Good Design Award at the 2014 Good Design Awards organized by the Japan Institute of Design Promotion.
■Product information on our official website
Contact Details:
Junko Nishitani
Corporate Communication Department
ESPEC CORP.
TEL:+81-6-6358-4744
E-MAIL: ir-div@espec.jp