High accuracy measurement

Equipped with a measuring instrument and micrometer traceable by international standard for reliability of measurement data. It also provides a calibration service to maintain the accuracy and meet your needs. (Complies with ISO/IEC 17025)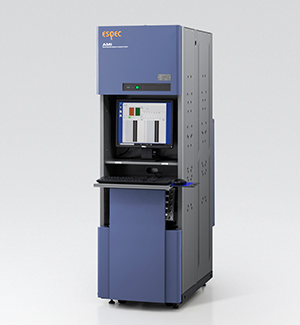 From low voltage to high voltage area testing

To meet your applications and objectives, from evaluation of low voltage of mobile devices to on-board high voltage devices, we offer a lineup of optional stress constant voltage specifications, including 100 V, 300 V, and 500 V.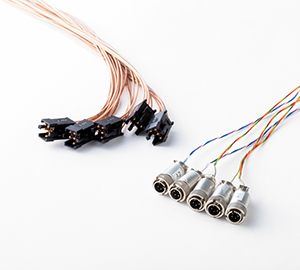 Connection unit

Installation of a relay unit enables easy connection of the measurement cable.
Connecting jig (optional)

We offer a connecting jib to best suit your specimen. It enables easy connection of specimen and cable for efficient testing.
Connecting jig (optional)
Choose from various insulation resistance measurement methods to suit your testing standard, including electro-chemical migration evaluation and insulation degradation characteristic evaluation
Continuously energized scanner relay system

ESPEC's unique scanner operation technology prevents non-voltage conditions from occurring during scanner switching. The measurement voltage and stress voltage can be controlled from the same voltage source for accurate voltage control.
Leak touch detection function

Accurately obtain the behavior for repeating short circuits and recovery characteristic of electro-chemical migration.
Edit and view real-time data with special statistical processing software
Recommended products for customers viewing this product